Kitchen Interior Design Services, Kitchen Design, and Bathroom Remodeling in Plymouth, Novi, Northville, Livonia, Farmington Hills, MI, and Surrounding Areas
Exclusively Cabinets by Cabinetek has set the bar for interior design services in the kitchen and bathroom industry. It is our kitchen designer's job to create a functional and practical space, however, it is the interior design staff that will bring your dream to life.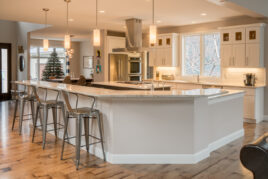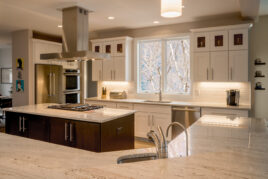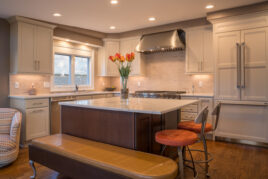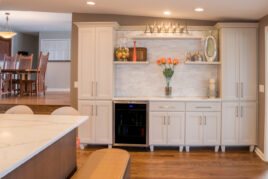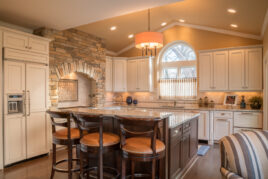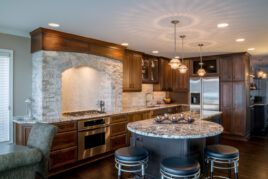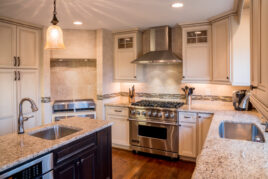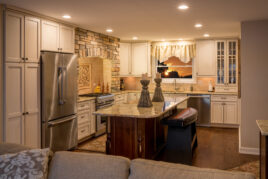 With each purchase from Exclusively Cabinets by Cabinetek you will have the opportunity to work with a certified Interior Designer at no charge. We feel that it is best that our kitchen staff focus on that efficiency so the interior designers can help the customer explore their patterns, textures, and colors. Let them provide you with an eye-popping, jaw-dropping color scheme that will make you the talk of the neighborhood.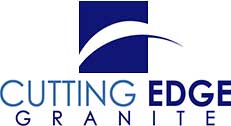 CUTTING EDGE GRANITE
Cutting Edge Granite located in Farmington Hills will take care of all your surface needs. Whether it is granite, quartz, marble, or any number of other unique stones, cutting edge will be sure to provide you with the detail and customization of a fantastic countertop.
MICHIGAN CHANDELIER
Michigan Chandelier is located just 500 feet from our showroom in Novi. With over 2,000 different types of lights on display, they'll have exactly what you want hanging over your island or underneath your cabinetry.
STANISCI
Stanisci Hood Custom Hoods are shipped nationwide but located right here in Oxford MI. We use Stanisci exclusively because of their customization and extravagant details that go into each handmade hood. Customize the hood the same color as your cabinetry or let them use their state-of-the-art finishing booths to turn your wood hood into "metal". Whatever the design, Stanisci will deliver an unparalleled product.
Kitchen & Bathroom Remodeling Services
Learn more about our remodeling services in Livonia, West Bloomfield, Northville, Plymouth, Farmington Hills, Novi, and the surrounding areas.
---
We truly care about our clients and our products.
Call now at 248-233-2000 and ask about our interior design services!