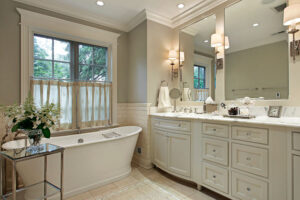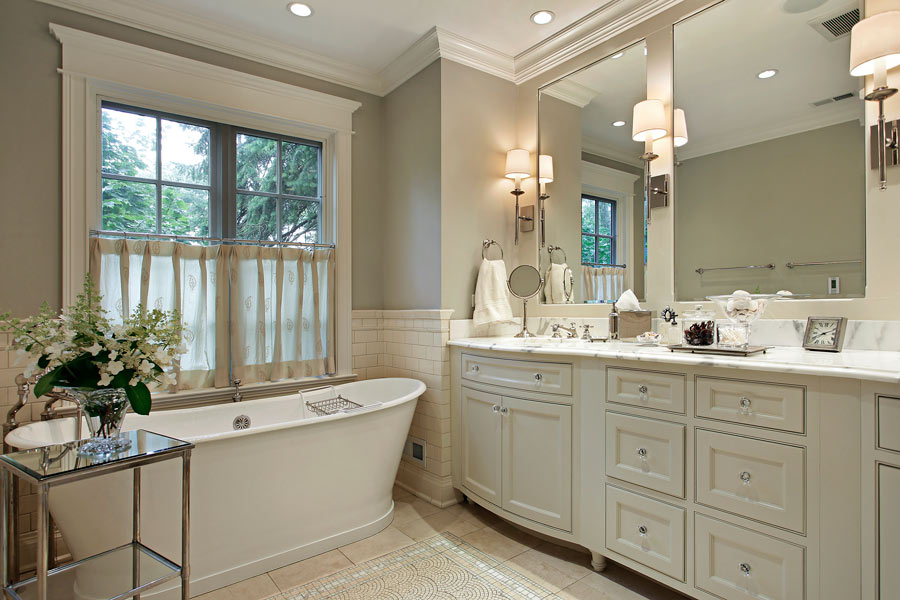 At Exclusively Cabinets by Cabinetek, we offer bathroom remodeling services to West Bloomfield, Northville, Farmington Hills, Livonia, Novi, Plymouth, MI, and the surrounding areas. Whether you're searching for custom cabinets or just want to update your appliances, we're here to help you get the most from your bathroom renovation project. Contact us today for more details on our remodeling services for your Michigan home.
Your bathroom is one of the most used rooms in your home. From getting ready in the morning to freshening up at night, you rely on your bathroom to provide you with convenience, comfort, and storage. If you're not completely satisfied with your bathroom's design, then it may be time to think about bathroom renovations for your home.
Bathroom Remodeling and Custom Cabinets, Sales and Design
Your cabinetry is the main focal point of your bathroom. If your cabinets are old and outdated, or you just don't have enough space to accommodate all your supplies, we can help you get the cabinets you need to improve the look and functionality of your bathroom.
With our cabinet design services and over 500 designer doors available, we help you get exactly what you're searching for in your new bathroom cabinets. From simple flat style cabinets to attractive louvered cabinetry, the skies the limit! Here are the most popular types of bathroom cabinets that we offer:
Mirrored Cabinets – Mirrored cabinets include mirror doors and storage space that makes your daily routine hassle-free.
Medicine Cabinets – Store your medicine, toiletries, and hygiene products with discreet medicine cabinets for your bathroom(s).
Vanity Cabinets – Bathroom vanity cabinets offer attractive and ample space that improves the organization and efficiency of your home with cabinetry that fits into your vanity design.
Corner Cabinets – Corner cabinets are a mounted and unique bathroom cabinetry option that fits conveniently into the corners of your bathroom for increased style and storage.
Bathroom Remodeling and Renovation Services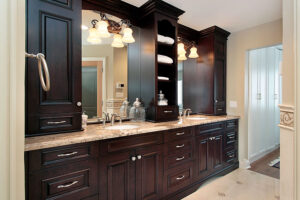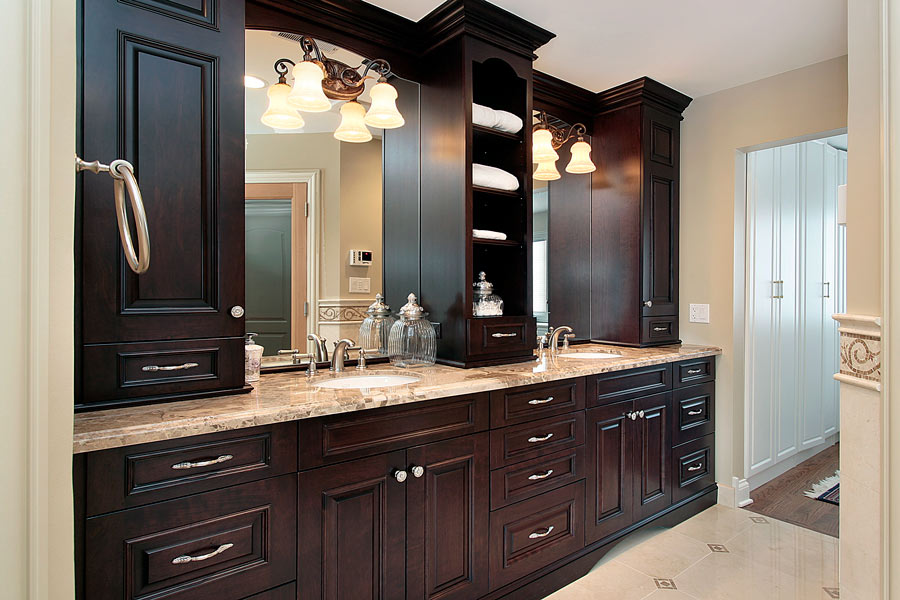 At Exclusively Cabinets by Cabinetek, we are proud to provide you with bathroom remodeling and renovation services for your home in Farmington Hills, Northville, Plymouth, West Bloomfield, Novi, Livonia, MI, or the surrounding areas. From design, delivery, and installation, we ensure that you get the best deal on all bathroom remodeling materials.
We even lend the expertise of experience of interior designers, so you can get the most out of your bathroom remodel. Not sure if bathroom remodeling is right for your home? Here are some reasons why homeowners like you are choosing to remodel their bathrooms:
Increased Home Value
More Storage Space
Home Safety
Improved Efficiency
Aesthetic Appeal
WE TRULY CARE ABOUT OUR CLIENTS AND OUR PRODUCTS
Call now & ask about our interior design services!
248-233-2000