Kitchen Remodeling in Hamburg Township, Michigan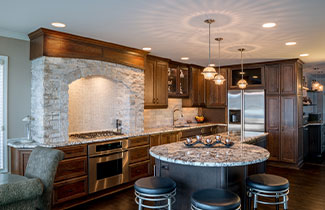 Kitchen remodeling projects in Hamburg Township typically involve replacing cabinets, updating the countertops, perhaps getting some new appliances and fixtures, and even choosing a different color scheme. There are many different things that you could change in your kitchen, but kitchen cabinet design, as well as kitchen interior design, are perhaps the two most important changes that the team from Exclusively Cabinets by Cabinetek have seen over the years. Let them use their experience and expertise, plus their access to hundreds of different cabinet styles and colors to transform your kitchen design into what you've always dreamed of. Call them today to get your kitchen remodeling project off the ground.
Kitchen Design in Hamburg Township, MI
Do you feel you need more seating options in your kitchen? Do you want to have your baking tools in a more convenient spot? Are you hoping to have your kitchen garbage kept out of sight? All of this can happen with the help of experts in kitchen design, which you can get at Exclusively Cabinets by Cabinetek. They will ask how you currently use your kitchen, and where various things are currently located in your kitchen. Having the right layout for how you use your space is the essence of kitchen interior design. Let their interior designers provide you with an eye-popping, jaw-dropping color scheme that will make you the talk of the neighborhood.
Bathroom Remodeling in Hamburg Township, MI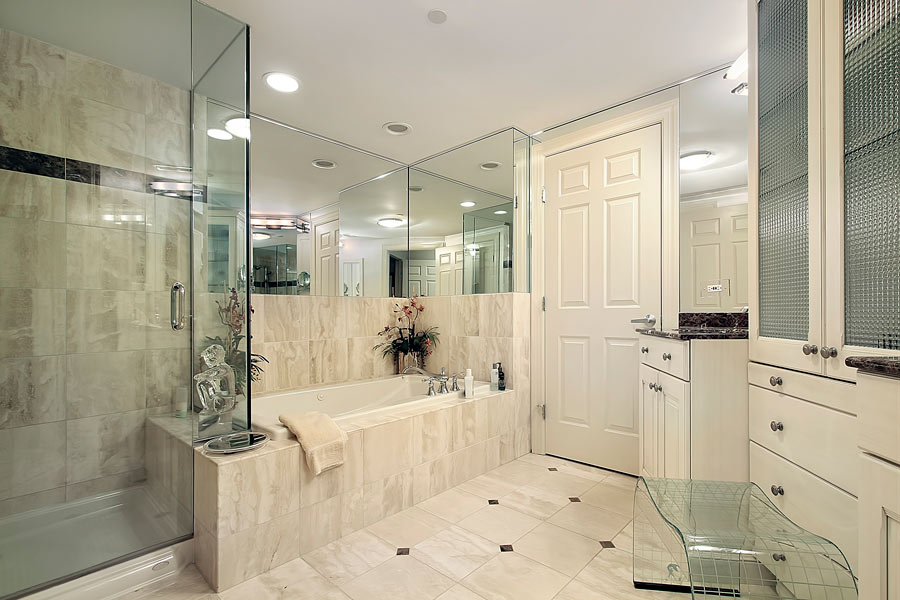 Kitchen remodeling projects aren't the only area of the house that Exclusively Cabinets by Cabinetek can help with. They can also make a huge difference with bathroom remodeling projects. Often a bathroom doesn't have all of the storage that homeowners would like, and the designers with Exclusively Cabinets by Cabinetek can make sure that you end up with everything that you've wanted. Call the team at Exclusively Cabinets by Cabinetek today to get started on improving your home.
E.F. Gay, a merchant from Ann Arbor, bought 30 acres here in 1835 and built a dam and sawmill. He sold out in 1837 to three Germans known as the Messrs. Grisson, who added a grist mill, store, and hotel. A plat was recorded in 1837. Nineteen men met to choose a name for the town. The three Germans were not allowed to vote and the others deadlocked 8–8, split between naming it "Steuben" or "Knox". The others finally agreed to allow the Messrs. Grisson to decide, and they choose the name of their hometown, Hamburg, Germany.