Kitchen Design and Kitchen Remodeling in South Lyon, MI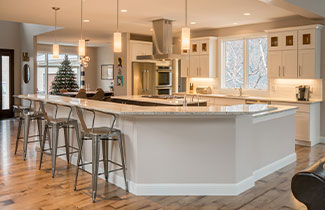 Kitchen remodeling and kitchen design go hand in hand. If you are doing a kitchen remodeling project in your South Lyon home, then you will want to work on kitchen design so that you know where you want to put everything. It doesn't make sense to just have everything go back into the same place, then you have upgraded your kitchen without making the changes that will really enhance your enjoyment of the kitchen. You need to speak with the design experts at Exclusively Cabinets by Cabinetek and have them help you with your kitchen design so that you end up with the kitchen that you envisioned in your head. Let them use their experience to transform your kitchen design into what you've always dreamed of. Call them today to get your kitchen remodeling project off the ground.
Kitchen Cabinet Design in South Lyon, MI
Do you have some special pieces that you want to display in your kitchen? Some glass-fronted cabinets with lights are likely what you would enjoy. What about having a coffee nook, or a wine area? These options and more are why you want to have a kitchen cabinet design so that your desires are all incorporated into the finished product. You might want to add a little flair with some metal features on your cabinets. If you can dream it, odds are that the team from Exclusively Cabinets by Cabinetek can make it a reality. If you use different small appliances, you'll want those to be available easily, as well as having counter space to put them on when they are being used. Cabinet design can also include custom cabinets where it makes sense.
Bathroom Remodeling in South Lyon, MI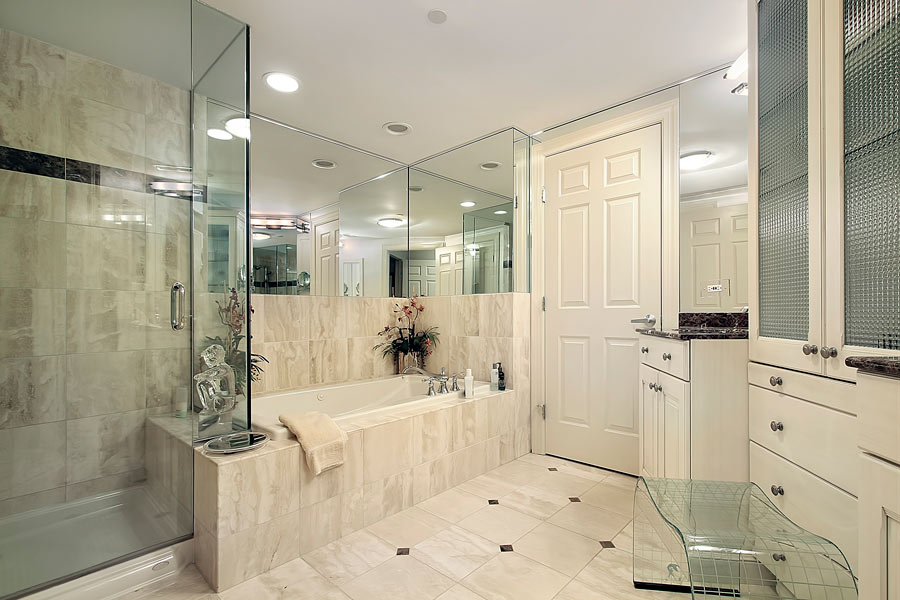 Along with all of the emphasis put on the kitchen remodeling projects, you might not know that Exclusively Cabinets by Cabinetek can also do great bathroom remodeling projects. Much of the same reasons why you would want to remodel your kitchen also apply to the bathroom. Storage space is at a premium and you would like more. Redesign of the layout in your bathroom is also possible, including adding lights where they have the most impact. Since this is one of the most used rooms in the home, bathroom remodeling makes a lot of sense for having a home that is functional for your family. Call the team at Exclusively Cabinets by Cabinetek today to get started on improving your home.
As a western suburb of Metro Detroit, South Lyon is about 20 miles northwest of the city of Detroit and the same distance northeast of the city of Ann Arbor. South Lyon was founded in 1832 and was called Thompson's Corners. In the same year, the surrounding township was named Lyon for Lucius Lyon, a member of the State Legislature. The village was given a name for its location within the township. South Lyon was incorporated as a village in 1873 and as a city in 1930. Three rail lines once passed through South Lyon.