Cabinet Design, Kitchen Cabinet Design, Custom Cabinets, and Kitchen Cabinetry in Farmington Hills, MI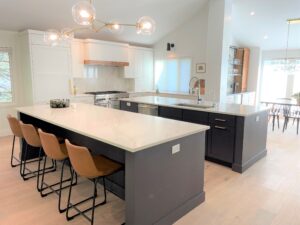 Is your kitchen or bathroom stretched for storage space? Do you wish you could more easily access the back corner of your lower cabinets? When looking at kitchen remodeling or bathroom remodeling in your Farmington Hills, MI, home, you should include custom cabinets from one of the partners of our team at Exclusively Cabinets by Cabinetek. These partners include JSI Cabinetry, KCD Cabinetry, Merillat Cabinetry, Milania Cabinets, Pioneer Cabinetry, Procraft Cabinetry, Pure Cabinetry, River Run Cabinetry, Showplace Cabinetry, Smart Cabinetry, and Starmark Cabinetry. Contact us today to learn more and start the process on your cabinet design.
Why Custom Cabinets in Farmington Hills, MI
No two kitchen spaces are the same, and because of that putting in cabinets can be a challenge when you get stock cabinets. With standard sizes, stock cabinets will necessarily not provide as much storage space as custom cabinets because they were not sized for your kitchen. Custom cabinets are sized for your kitchen, including angles and height.
Not only will you get more storage space with custom cabinets, but you will also have better quality kitchen cabinetry. Instead of using glue or screws, dovetail woodwork and dowels are used instead. This makes the cabinets stronger while also looking better and operating better as well. Even the wood used for the sides, back, and door will be better quality than stock cabinets.
While having storage is nice, having the right storage can change the game. Rather than just put pots and pans stacked in a cabinet, why not have the pots on a pull-out tray with the lids on their own pull-out tray above the pots? What about having your storage containers more easily accessible on slide-out shelves? Yes, the storage is the same, but the accessibility is increased with custom slide-out shelves.
Bathroom Remodeling in Farmington Hills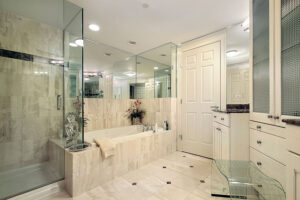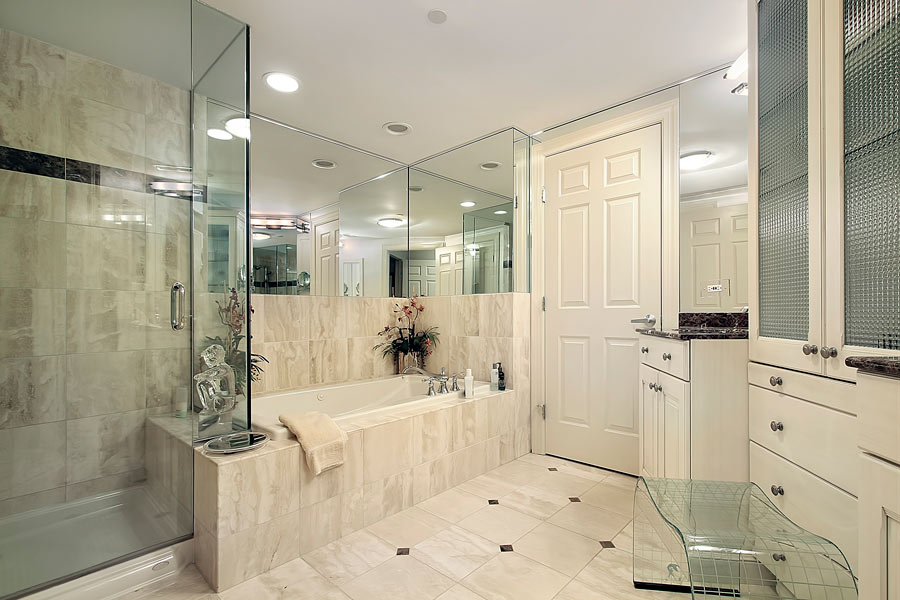 While we think of kitchens with custom cabinets, the same approach can be done with bathroom remodeling. Having the right storage with custom cabinet design can allow you to have everything you need in the same room rather than storing towels in a separate closet in another room. Talk with our team at Exclusively Cabinets by Cabinetek to start designing your new cabinets for your Farmington Hills, MI, home.
Farmington Hills consistently ranks as one of the safest cities in the United States. The first white settler in what became Farmington Township was a Quaker from Farmington, New York, named Arthur Power. He purchased land in 1823 and returned in 1824 with a group of families and associates to clear the land. The settlement became known as Quakertown. A post office was established in February 1826 with the name of Farmington.