Custom Cabinet Design & Cabinet Sales in Pinckney, Michigan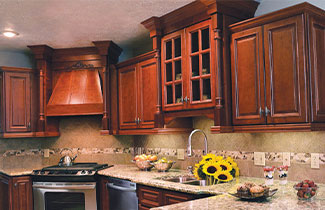 The cabinets that you have in your home, from your kitchen to the bathrooms, and even cabinets in your laundry room or other spaces in your home don't have to be plain. When you work with the team from Exclusively Cabinets by Cabinetek for your Pinckney home, their experience and expertise will provide you with new ideas that can transform nearly any space in your home. You will be surprised at what can be accomplished with some basic cabinet design in your space, including custom cabinets for spaces that you may not have considered, especially in your kitchen where custom kitchen cabinets can help increase not only the enjoyment of that room but the value of the home as well.
Custom Kitchen Cabinets in Pinckney, MI
Custom kitchen cabinets are a feature that many people think is out of reach for their budget. This isn't true at all, and getting the right measurements for your kitchen will provide a variety of options for kitchen cabinetry in your home. It is important to understand how you use your kitchen space, and then to do cabinet design that will make the most of your space and how you use it. As the focal point of your living areas, custom cabinets can make or break your home's design, so you want to make sure that you select something that you're completely satisfied with the style, function, and quality. The team at Exclusively Cabinets by Cabinetek will work with you to get the right combination of form and function that you will be satisfied with for years to come.
Custom Cabinets in Pinckney, MI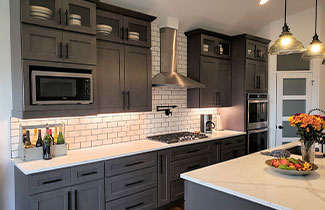 Your kitchen is the heart of your home, and the benefits of kitchen remodeling are numerous. Custom cabinets can be manufactured to fit your unique requirements. From material to depth & style, there are endless possibilities when it comes to custom cabinets for your kitchen. When you are ready to transform your home with custom cabinets, make the call to Exclusively Cabinets by Cabinetek and see all the options that are available to you for all of the rooms in your home.
Pinckney is a village in Putnam Township, Livingston County in the state of Michigan. Pinckney is home to Pinckney Community Schools, which consists of Pinckney High School, Pathfinder School, Navigator Upper Elementary, Country Elementary, & Farley Hill Elementary. Some notable people who at one time called Pinckney home include professional wrestler Chris Sabin, NFL player Zach Sieler who played for the Miami Dolphins, as well as former Detroit Tigers pitcher Denny McLain.