Custom Cabinets, Cabinet Design, Cabinet Sales, Kitchen Cabinet Design, Custom Kitchen Cabinets, and Kitchen Cabinetry in Troy, MI
When you look at your kitchen, bathroom, or laundry room, do you wish that you had more storage space? Or do you wish that the storage space you do have was better organized? These are two strong reasons why custom cabinets are more and more desired by homeowners in Troy, MI, and elsewhere. When you speak with our team at Exclusively Cabinets by Cabinetek, we can help with cabinet sales and cabinet design for your kitchen remodeling or bathroom remodeling project. Contact us today to learn more.
Why Cabinet Design is Important in Troy, MI
While the basic idea of kitchen cabinetry is to provide storage for your dishes and appliances, you want to get more out of your kitchen cabinet design than just storage. When you focus on cabinet design, whether that's for your kitchen or your bathroom, you really think about how you will use those cabinets. Not only that, but you will want to know where those cabinets will be positioned in the room.
In the bathroom, you will likely want storage for the towels, hand towels, and washcloths that people use regularly. There are other items that you want space for as well, and those items are best utilized if they are stored in the most convenient place. The same applies to your kitchen and where your towels are stored, where your spices are stored, as well as other cooking and cleaning needs.
Working with our team on kitchen cabinet design will end up with the homeowner being happily satisfied with the location of many items when compared to how their kitchen cabinets were before the kitchen remodeling project. The efficiency of the room will improve and with it will the enjoyment.
Choices With Cabinet Design in Troy, MI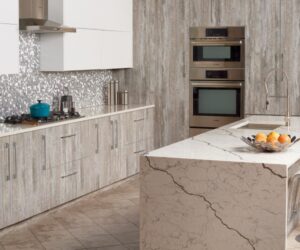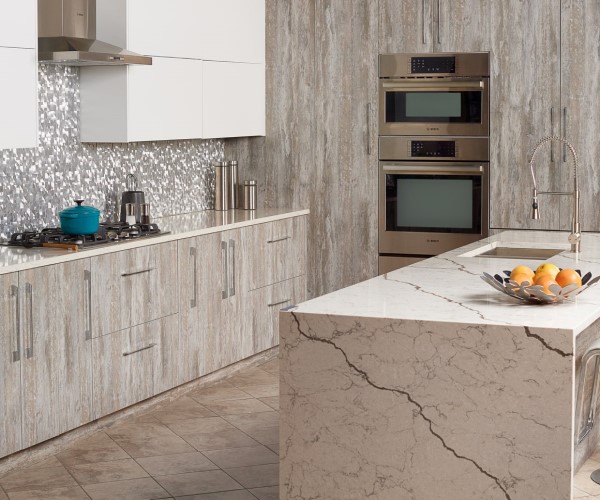 Just like kitchens are different from each other, having variety in the cabinet design options will also make your kitchen fully yours. At Exclusively Cabinets by Cabinetek, we work with a number of quality cabinet makers including JSI Cabinetry, KCD Cabinetry, Merillat Cabinetry, Milania Cabinets, Pioneer Cabinetry, Procraft Cabinetry, Pure Cabinetry, River Run Cabinetry, Showplace Cabinetry, Smart Cabinetry, and Starmark Cabinetry. From different wood choices to stains and finishes as well as hardware, you will end up with the right custom cabinets that enhance your kitchen or bathroom.
The earliest recorded purchases of land in what was known as Troy Township occurred in 1819. A couple of years later a settlement known as Troy Corners was established due to Johnson Niles buying 160 acres in the region. Troy was organized as a township in 1827, and sections of the township incorporated much later into the cities of Birmingham, Clawson, and Royal Oak. The remainder of the township incorporated as the present-day city of Troy in 1955.