Custom Kitchen Cabinets in Plymouth, MI
How many times a day do you pull open a drawer or open a cabinet door in your home's kitchen in Plymouth, MI? Your kitchen cabinets are important storage devices and should be one of the important aspects of your kitchen, and they will be when you work with Exclusively Cabinets by Cabinetek.
Custom kitchen cabinets are the most important investment in your kitchen and really are the star of the room with all that they do. They help to set the full design of the kitchen as a whole, so you need to make sure that you have the right cabinet design that fits your needs. Contact us today to learn more and start working with our design team on your cabinet design.
Custom Cabinets in Plymouth
We all have small appliances that we would like to keep hidden away when they aren't being used, but also want easy access to them when they are needed. From toasters to hand mixers and more, it is important to provide places for these things so that they do not clutter up your counters and make it impossible to do the tasks that you need to. Custom cabinets can be designed to accommodate these different devices, and can even hide outlets to use them.
If you do a lot of baking you will want to have certain items close at hand, and that can equal a few custom cabinets that are specifically for baking dishes, utensils, and more. The same is true if you use an air fryer, crock pots, or other devices and utensils in your kitchen. Custom cabinets provide you the opportunity to make your kitchen work for you as you want instead of having to settle for what came from the home improvement store.
Kitchen Cabinet Design in Plymouth, Michigan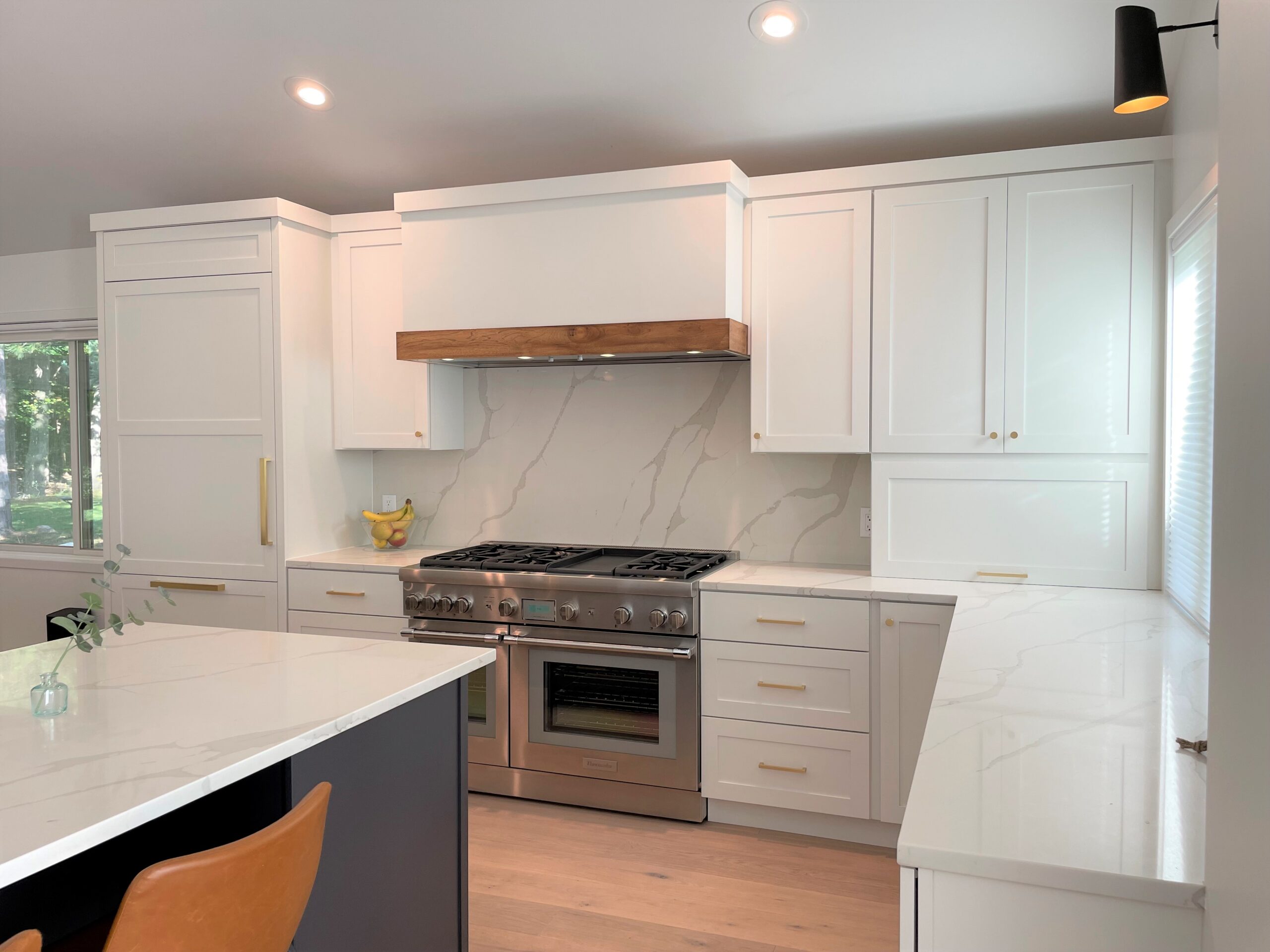 More and more people are choosing to utilize drawers more in their kitchens, and this often means a custom kitchen cabinet design to accommodate this change from doors and shelves. Drawers on your lower cabinets allow you to see what is there without as much struggle, and it makes it easier to pull out heavier pots, pans, and appliances in your Plymouth, Michigan kitchen. When it comes to kitchen cabinet design, our team at Exclusively Cabinets by Cabinetek can help you design the perfect cabinets that will address all of your needs.
Find out just how affordable and useful custom cabinets can be. In 1825, Luther Lincoln was granted two land patents in what is now Plymouth by the federal government. Lincoln built his place of business, his saw mill, and abode, near the eastern boundary of his land, along the Rouge River. Daisy Manufacturing Company, now Daisy Outdoor Products, started in 1882 in Plymouth as the Plymouth Iron Windmill Company.
Contact us today to begin your custom cabinet transformation.