Kitchen Cabinet Design, Custom Cabinets, Kitchen Cabinetry, and Cabinet Design in Ann Arbor, MI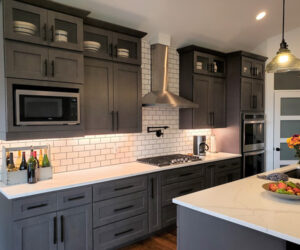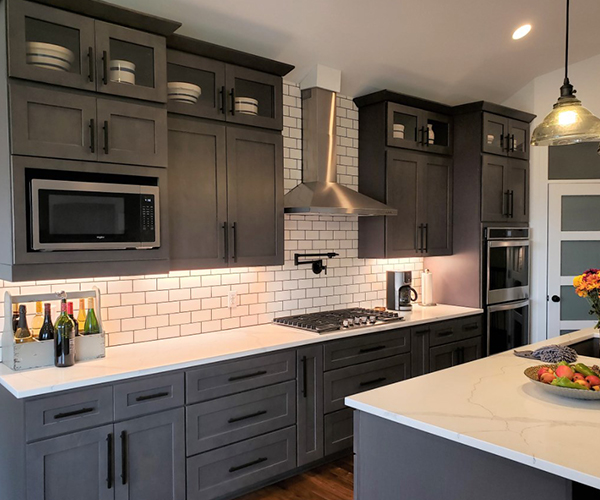 It doesn't matter what room you are looking to add or replace cabinets in, having custom cabinets can make a world of difference in the enjoyment that comes with using that room. At Exclusively Cabinets by Cabinetek, our focus is providing our customers with the right custom cabinets that they need for their rooms. We can do general cabinet design as well as kitchen cabinet design and kitchen cabinetry for any home remodeling project featuring JSI Cabinetry, KCD Cabinetry, Merillat Cabinetry, Milania Cabinets, Pioneer Cabinetry, Procraft Cabinetry, Pure Cabinetry, River Run Cabinetry, Showplace Cabinetry, Smart Cabinetry, and Starmark Cabinetry. Contact us today to learn more and speak with our team about your home project.
Why Custom Cabinets in Ann Arbor
We get this question a lot: why should I go with custom cabinets for my project? Custom cabinets eliminate wasted space as well as the need for filler pieces when mounting kitchen cabinetry. These extra spaces could be used as storage for your cookie sheets, or could provide an easy access spice rack, or could make full use of your corner space with easy access pull-outs.
With custom cabinet design, you can provide a special place to display some of your prized pieces. It might be a special flower vase, or it could be the antique China set that you inherited. Whatever you want to show off or make space for, opting for custom kitchen cabinetry will provide you exactly what you want. Even out of the way storage options such as toe kick drawers.
Kitchen Cabinet Design in Ann Arbor, MI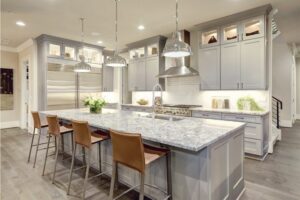 When you call on our team at Exclusively Cabinets by Cabinetek, we will help you to get the right storage in the right places in your kitchen remodeling project or bathroom remodeling project. From lift-out trays in your cabinet drawers to dividers in your cabinets for baking sheets to pull-out trays in your kitchen cabinet design to make it easy to reach everything that you store in them. If you can think of it, we have likely done it and know how to make it a reality in your kitchen cabinetry. Our team will provide you with the best kitchen cabinet design for your Ann Arbor, MI, home.
Since the university's establishment in the city in 1837, the histories of the University of Michigan and Ann Arbor have been closely linked. In 1851, Ann Arbor was chartered as a city, though the city showed a drop in population during the Depression of 1873. It was not until the early 1880s that Ann Arbor again saw robust growth. Ann Arbor's Jewish community also grew after the turn of the 20th century, and its first and oldest synagogue, Beth Israel Congregation, was established in 1916.