Kitchen Cabinetry, Custom Cabinets, Cabinet Design, Kitchen Cabinet Design, Cabinet Sales, and Custom Kitchen Cabinets in Royal Oak, MI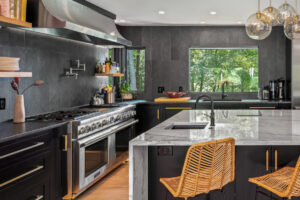 Do you have the right cabinets in your laundry room? What about your bathroom or kitchen? While standard cabinets work for storage, having custom cabinets brings the room and your home in Royal Oak, MI, to a new level. Custom kitchen cabinets not only provide you with storage, but will elevate how you use your kitchen by having the right items in the right place when you need them. Call our team at Exclusively Cabinets by Cabinetek when you are planning a kitchen remodeling or bathroom remodeling project. We'll help you to get the right custom cabinets to enhance your home.
Custom Cabinets for Bathroom Remodeling in Royal Oaks, MI
For most bathrooms, the cabinets are often an afterthought. This misses an important opportunity in a room where space is at a premium. Having designated spaces for personal hygiene products, especially when they incorporate electrical outlets, help to keep things clean and tidy. Without the right amount of storage, you will be storing your towels and more in another room which isn't an efficient use of anyone's time, nor is it good use of the space you do have.
Cabinet design will also be important to take into account with your bathroom remodeling project. How you lay out all of the items in your bathroom will make an impact on the impression that everyone gets when they use the room. There are options that our team can suggest that will provide you with the needed storage without making the room feel "full" or overwhelmed with no space.
Kitchen Cabinetry in Royal Oaks, MI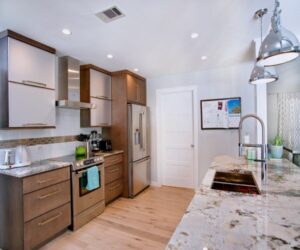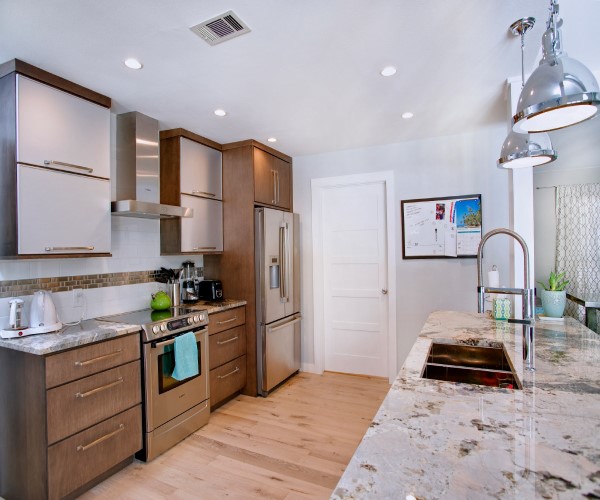 Custom cabinets will transform your ongoing impression and usage of the kitchen when you include them in your kitchen remodeling project. We work with a number of well-known and quality cabinet makers including JSI Cabinetry, KCD Cabinetry, Merillat Cabinetry, Milania Cabinets, Pioneer Cabinetry, Procraft Cabinetry, Pure Cabinetry, River Run Cabinetry, Showplace Cabinetry, Smart Cabinetry, and Starmark Cabinetry. At Exclusively Cabinets by Cabinetek, we want to help make your home better and to have it work for you. Contact us today to learn more about custom cabinets.
Royal Oak was not incorporated as a village until 1891. It was reincorporated as a city in 1921. The downtown originally had a typical mixture of small-scale retail and trade to serve the city of Royal Oak. With the development of the highway system in the postwar period, it lost business to suburban malls. Since the late 1990s and early 2000s, however, Royal Oak's downtown has developed as an entertainment and nightlife destination.