Kitchen Interior Design, Kitchen Design and Remodeling in Rochester Hills, MI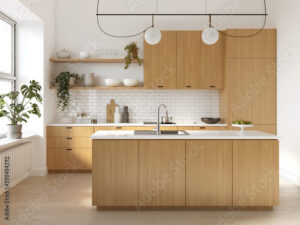 Does your Rochester Hills kitchen feel outdated or lacking the space you need? Consider the benefits of partnering with Exclusively Cabinets by Cabinetek for the best kitchen interior design in the region. We make the entire process stress-free so you can more easily create the kitchen of your dreams.
Kitchen Design in Rochester Hills, MI
At Exclusively Cabinets by Cabinetek, we're so confident in our abilities and products, that we provide access to a certified interior designer at no extra charge. While they help you determine the nuances of your design, we focus on efficiently creating and shipping your cabinets using the following three-step process:
We take measurements and ask for your kitchen interior design inspiration so we can perfectly blend form and function.
We create a detailed drawing of your design, so you can see everything from the fit of the cabinets to the colors of your floor and walls. You'll see how it all comes together before ordering.
We partner with highly experienced subcontractors so the entire process goes smoothly the first time, delivering your cabinets as quickly as possible.
In the rare event your cabinets arrive damaged, we use your warranty to quickly replace them. You'll have a beautiful kitchen in no time!
Kitchen Remodeling in Rochester Hills, MI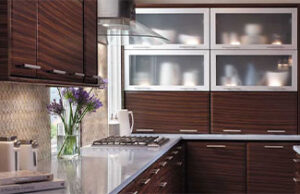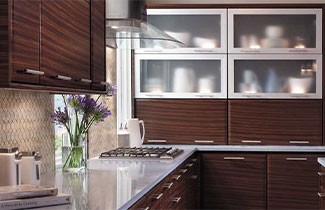 Exclusively Cabinets by Cabinetek can work with any size budget to remodel your kitchen. We know the kitchen is one of the most important rooms in your home, which is why we offer a wide range of products and design choices so you can perfectly customize it. Our experienced project managers guide the designer and subcontracts throughout the process, so you get the kitchen of your dreams every time. For our interior design, we partner with over 10 of the country's top manufacturers, so you won't ever doubt the quality of your new kitchen. Whether you want your long-term dream kitchen or want to increase your home's value before selling, we're here to help.
With easy access to downtown Detroit, Rochester Hills is one of the most popular suburbs in the metropolitan area. At over 76,000 people, it's the 14th most populous city in Michigan. While it provides easy access to tourist attractions in Detroit, there's no lack of fun within the city. If exciting family fun is your preference, play a round of laser tag at Mi-Combat, or have a good time bowling at Classic Lanes. Contact us today to start your kitchen interior design process.