Kitchen Remodeling in Royal Oak, MI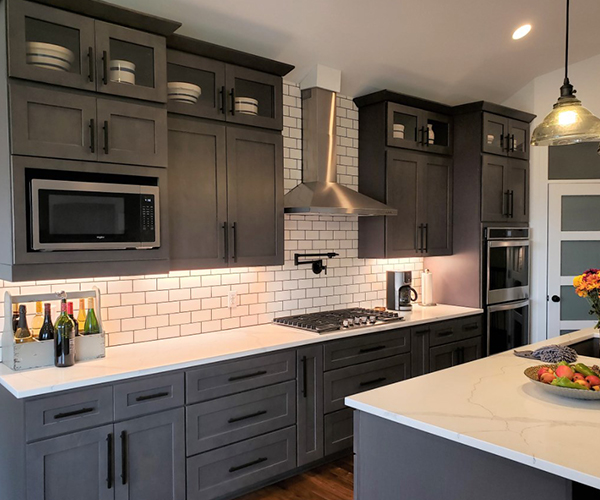 Kitchen remodeling is one of the most popular home upgrades that homeowners make in Royal Oak, MI and other areas. There is a lot to consider with a project like this, but fortunately you can work with our experienced team at Exclusively Cabinets by Cabinetek. Our design team will help you to consider how you use your kitchen and what you would like your kitchen to be like.
A kitchen design needs to work with your flow and how you use the space, so why not have a kitchen interior design that reflects this? Contact our team today to get started with your kitchen remodeling project and our experts.
Kitchen Interior Design in Royal Oak
For most people, storage is the word that they continually use. Whether it is for the plates you use everyday or the small appliances that you want to keep handy for when you need them, having the right kind of storage is a big consideration with your kitchen interior design. But don't forget about the lighting in your kitchen, from general area lighting to task lighting in strategic locations.
Because the kitchen is a common meeting place for people, both family and visitors alike, it makes sense to have some seating available either at an island or nearby. Kitchens that flow into the rest of the home make for easy conversation no matter what is happening. And while white cabinets are a staple of many kitchens, don't be afraid to mix it up with a little more color in the countertops or other features.
Kitchen Design in Royal Oak, Michigan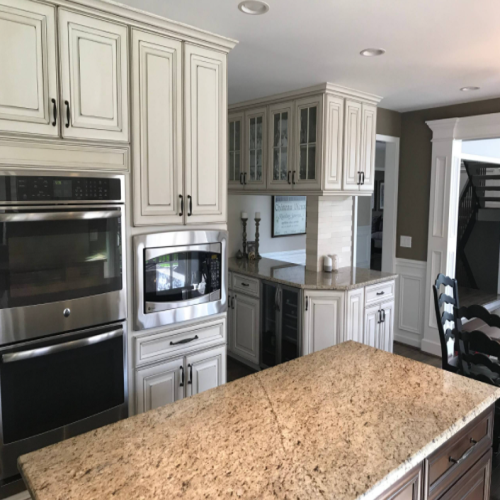 Developing your kitchen design definitely benefits from working with our expert team. We have helped thousands of homeowners over the years and this means that we have seen a lot of different options for kitchen layouts. Utilizing our custom cabinetry we help to meet your needs when it comes to storage, work flow, and more for your Royal Oak, Michigan home. Take advantage of our free design consultation at Exclusively Cabinets by Cabinetek.
Don't take the short cuts with your kitchen remodeling project. The Royal Oak Farmers Market opened as a truck market, at the corner of 4th and Troy streets, on October 14, 1925, as a cooperative venture between the then-new City of Royal Oak and Oakland County, Michigan. Royal Oak was reincorporated a city in 1921. Extensive tree-planting has taken place since the 1930s, leading to the town being nicknamed "The City of Trees".
Contact us today to begin your kitchen remodeling adventure.