Cabinet Design in Birmingham, Troy, Royal Oak, Brighton, MI, Ann Arbor and Nearby Cities
5 tips on choosing the best cabinet design for your contemporary house 
Exclusively Cabinets by Cabinetek can help you with cabinet design in Birmingham, Troy, Royal Oak, Brighton, MI, Ann Arbor, MI, Plymouth, MI.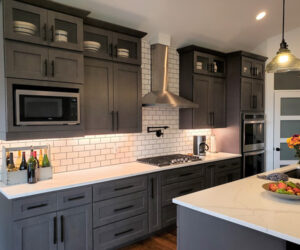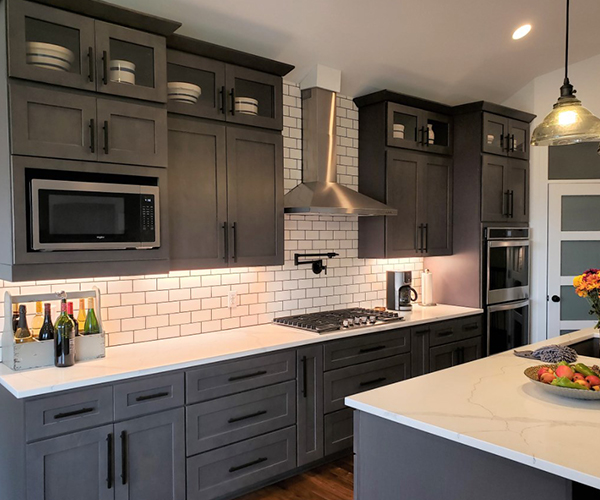 When choosing the best cabinet design for your contemporary house, consider the following tips: 
Sleek and Minimalist Design: Contemporary design emphasizes clean lines and simplicity. Look for cabinet designs that have a sleek and minimalist aesthetic. Avoid ornate details or excessive embellishments. Opt for flat-panel doors, smooth surfaces, and simple hardware to achieve a sleek and modern look.

 

High-Quality Materials: Choose cabinets made from high-quality materials that will not only enhance the visual appeal of your contemporary house but also ensure durability and longevity. Popular choices for contemporary cabinets include natural wood veneers, laminates, and sleek metals like stainless steel or aluminum. These materials offer a refined and modern appearance.

 

Neutral Color Palette: Contemporary design often features a neutral color palette with shades of white, gray, black, or earth tones. Consider the overall color scheme of your house and select cabinet colors that complement the existing decor. Neutral colors create a timeless and sophisticated look and allow you to experiment with bold accents or accessories if desired.

 

Functionality and Storage: While aesthetics are important, functionality and storage are equally crucial in cabinet design. Evaluate your storage needs and choose cabinets that offer sufficient space for your belongings. Look for features like adjustable shelves, deep drawers, and integrated organizers to maximize storage efficiency. Contemporary cabinets often incorporate innovative storage solutions to maintain a clutter-free and organized environment.

 

Integration with Surrounding Elements: Ensure that the cabinet design integrates well with other elements in your contemporary house, such as flooring, countertops, and backsplashes. Create a cohesive look by selecting complementary materials, textures, and finishes. Aim for a harmonious balance between your cabinets and the overall design scheme of the house.

 
Remember, when choosing a cabinet design for your contemporary house, it's essential to prioritize your personal preferences and lifestyle while considering the overall design principles of contemporary style. Please call us.