Kitchen Remodeling in Royal Oak, West Bloomfield, Plymouth, Brighton, MI & Surrounding Areas.
5 Suggestions for Your Upcoming Kitchen Remodeling Project
Exclusively Cabients by Cabinetek can help you with kitchen remodeling in and around Royal Oak, West Bloomfield, Plymouth, MI, Troy, Brighton, MI, Farmington Hills.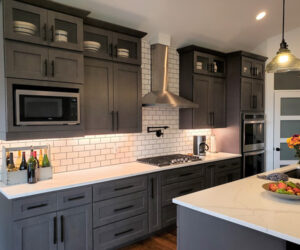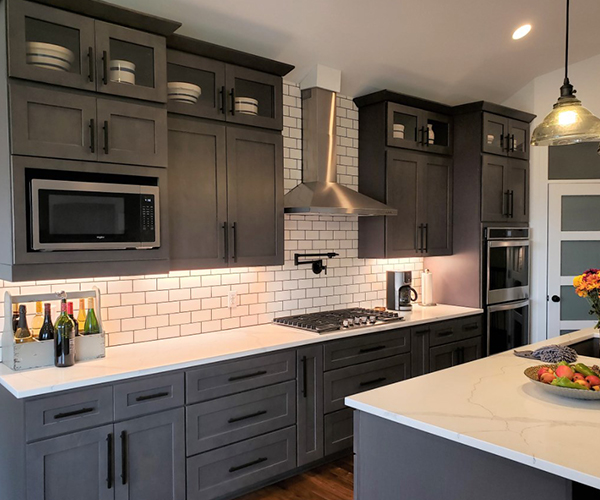 Here are five suggestions for your upcoming kitchen remodeling project:
Optimize the Layout: Consider reconfiguring the layout of your kitchen to make it more efficient and functional. The classic "work triangle" between the sink, stove, and refrigerator should be well-balanced and easily accessible. Utilize space-saving solutions, such as adding a kitchen island or peninsula, to increase counter space and storage.
Upgrade Appliances: Invest in high-quality, energy-efficient appliances that not only enhance the aesthetics of your kitchen but also offer modern features and convenience. Stainless steel appliances are a popular choice as they are durable and easy to clean.
Focus on Storage: Maximize storage capacity by incorporating clever storage solutions. Install deep drawers, pull-out shelves, and vertical storage racks to organize your kitchen items effectively. Consider a pantry with adjustable shelves to accommodate various food and kitchen supplies.
Brighten with Lighting: Install adequate lighting to brighten up your kitchen space. Combine ambient, task, and accent lighting to create a well-lit and inviting atmosphere. LED lights are energy-efficient and provide excellent illumination.
Choose Timeless Design: While it's tempting to go for trendy designs, opt for a timeless and classic look that will age gracefully and stand the test of time. Neutral color schemes with pops of color in accessories and backsplashes can give your kitchen a modern yet timeless appearance.
Remember to work with professional contractors and designers to ensure a successful kitchen remodeling project. They can offer valuable insights and expertise to bring your vision to life while adhering to building codes and safety standards. Good luck with your remodeling project! Please call us without any hesitation.