Merillat Cabinetry Royal Oak, Ann Arbor, MI, Birmingham, Plymouth, MI & Nearby Cities
6 Things to Know About Merillat Cabinetry
Merillat Cabinetry is a well-known brand in the world of kitchen and bathroom cabinetry. Exclusively Cabients by Cabinetek provides Merillat cabinetry in and around Royal Oak, Troy, Ann Arbor, MI, Brighton, MI, Birmingham, Plymouth, MI.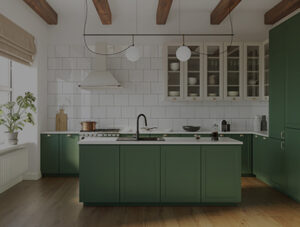 If you're considering using Merillat Cabinetry for your home improvement project, here are six important things to know about the company and their products:
Established Reputation: Merillat Cabinetry has a long history and a solid reputation in the cabinetry industry. They've been in business for over 75 years and are known for producing quality cabinets.
Wide Range of Styles: Merillat offers a wide range of cabinet styles, finishes, and design options to suit various tastes and preferences. Whether you prefer traditional, modern, or transitional styles, you'll likely find something that fits your aesthetic.
Customization Options: Merillat provides customization options, allowing you to personalize your cabinetry to meet your specific needs. This includes various cabinet sizes, hardware choices, and accessories to optimize storage and functionality.
Durable Construction: Merillat cabinets are typically constructed using high-quality materials, such as solid wood and engineered wood products, to ensure durability and longevity. The construction and finish options are designed to withstand the demands of daily use in kitchens and bathrooms.
Environmental Responsibility: Merillat is committed to sustainable and environmentally responsible practices. They often use environmentally friendly materials and finishes, and they participate in initiatives to reduce their environmental impact.
Dealer Network: To purchase Merillat Cabinetry, you'll typically work through their extensive network of authorized dealers and kitchen designers. These professionals can help you plan and design your kitchen or bathroom space, ensuring that your cabinetry meets your functional and aesthetic requirements.
Before making a final decision, it's a good idea to visit a Merillat showroom or work with a dealer to see their products in person, discuss your specific needs, and get a better understanding of the available options for your project. Without any further hesitation, call us for assistance.