Cabinet Design in Farmington Hills, MI: Selecting Cabinet Designs: Tips & Tricks
If you're not satisfied with your home's interior, then it may be time for a change. New cabinets have a way of making your house feel like a home by adding style, functionality, and flare to your interior. From kitchen cabinets to bathroom cabinetry your cabinets are an important tool in your home, and they deserve to look great!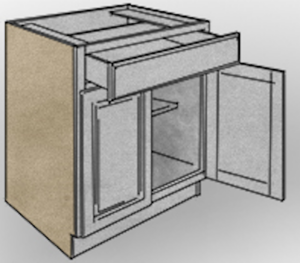 Here are some pro-tips and tricks to selecting cabinet designs for your home:
Your cabinet doors are the most visible design element of your cabinetry. With a range of styles to choose from, you want to ensure that your cabinet doors match your design preferences and the overall design of your home.
Not only is cabinet design important, but so is functionality. Need more drawer space? Looking to add cabinets to your kitchen island? Cabinet resign gives you the power to customize your living area to meet your needs!
Know Your Material Options
Do some research on the different types of wood and cabinetry materials. From longevity to style, cabinet materials contribute to the beauty and function of your living area–make it count!
If you're not an interior designer, then cabinet design can feel overwhelming– we get it, and we're here to help! Our interior designers lend their expertise at no charge, so you can create functional and practical cabinet designs that match your budget, design preference, and lifestyle
At Cabinitek we provide an array of cabinet designs to homeowners throughout West Bloomfield, Novi, Plymouth, MI, Farmington Hills, Livonia, Northville, and the surrounding areas. With the largest selection of brand name cabinet designs in the state, we offer you an unmatched selection of attractive and functional cabinetry to improve your home and increase satisfaction. From measurement to delivery, we streamline the process, so you can enjoy your new cabinetry ASAP!
Call us today at 248-233-2000 to learn more about our cabinet designs and inquire about our installation services!