Cabinet Sales in Brighton, MI, South Lyon, MI, Ann Arbor, MI, Northville, and Nearby Cities
Cabinets are a major requirement in all homes. They make life easier and save a lot of space. Cabinetek is here with a wide variety of cabinets and renovation ideas. We do not believe in the system of middlemen and hence when you think of cabinet sales, we link you directly with many reputable manufacturers. For the people of Brighton, MI, South Lyon, MI, Ann Arbor, MI, Plymouth, MI, Northville, Livonia we have a team of professional interior designers who uses their years of expertise, knowledge, and knowhow to provide you with attractive and functional spaces that will not only improve the look of your house but also add more value to your place. For us, our customer's dreams are very important, and hence our staff works as a team to make sure you receive the best service in the industry and help create a space for you that not only best suits your requirements and style but also your budget and need.
Below we have mentioned 3 major reasons why you should choose Cabinetek for your custom cabinet sales. Take a look.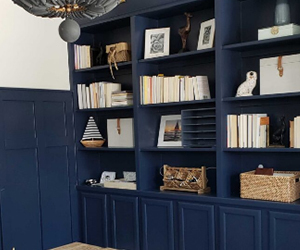 Cost
With us, you will get the best rates available in the market as Cabinetek has a large network of quality dealers. It is this connection of ours that helps us offer you some great designs at competitive prices.
Options
There is a wide variety of styles and materials available when you think of cabinet designing.  Due to our connections with 10 other quality manufacturers, our customers get the option of choosing from a vast selection of cabinets designs.
Efficiency
Our supervisors are in direct communication with our network of quality manufacturers and hence we take full guarantee of the quality level and the efficiency in the production of all our products.
So, if you are interested in cabinet sales, you can give us a call at 248-233-2000.