Custom Cabinets in Plymouth, MI, South Lyon, MI, Ann Arbor, MI, and Nearby Cities
Are you building new cabinets for your kitchen? With our growing needs and our changing lifestyles, you will need more and more storage space in your homes. And since we need an organized and tidy kitchen at home, we will require building new cabinets for your kitchen. You should always go for custom cabinets for your kitchen. That is why you have to look for a company that can provide you with such customization facilities. We, at Cabinetek, can be the right solution for you. We are an established and reliable company which has been in this field for a long time now. We can provide you with a variety of services, starting from kitchen and bathroom remodeling to even cabinetry and other such services. We are known for our great durability, amazing designs, and our customer-oriented approach. So, if you are based in areas like Plymouth, MI, South Lyon, MI, Ann Arbor, MI, Brighton, MI, West Bloomfield, or Farmington Hills, then you can opt for us.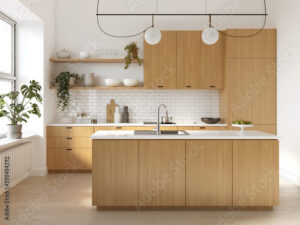 Here, we have put together a few reasons why you should go for custom cabinets. Take a look.
One of the most important things that you need to keep in mind is your kitchen cabinetry should reflect your taste and personality. Since you must have designed your kitchen interiors according to your taste, the cabinets cannot resemble anything else but should be an extension of your sensibilities. This can be possible when you go for custom cabinets.
When you customize the kitchen cabinetry design, you only pay for the things that you want in your kitchen cabinetry. Other kinds of elements that you do not want in your kitchen cabinets can be eliminated in a customization arrangement. Therefore, you will be saving a lot of money if you go for customized cabinets.
So, if you are thinking of choosing us, contact us today.