Custom Kitchen Cabinets in Livonia, Plymouth, MI, West Bloomfield, Northville and Nearby Cities
Are you planning to design your kitchen? If you have just purchased a house and are working on your kitchen, then you have to keep certain important things in mind. For instance, your kitchen essentials are constantly growing and will require a proper storage facility. That is why you should invest in a good cabinetry. What you should do is look for a company offering new custom kitchen cabinets. Customized kitchen cabinets are becoming more popular because these allow you to incorporate your taste and personality in your kitchen cabinetry along with saving a lot of money. We, at Cabinetek, can be the right choice for you. We are an established and reliable company which has been in this field for a long time. We can provide you with kitchen cabinetry for sale, kitchen cabinet designs to even kitchen remodeling services. We are known for our high-quality products and customer oriented approach. So, if you are located in areas like Farmington Hills, Livonia, Plymouth, MI, West Bloomfield, Northville, or Novi, then you can opt for us.
Here, we have put together a few questions to ask a company offering you custom kitchen cabinets. Take a look.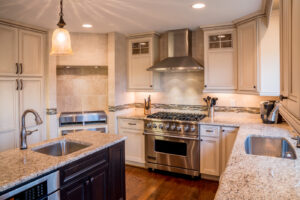 Can you help with installation?
First of all, you should always ask the company if they can help you with installation facilities. It is not just enough to purchase the right kind of kitchen cabinets but also to install it properly in order to reap its benefits. That is why you should ask if the company can provide you with installation as well.
Do you offer free quotes?
If you can get an estimated rate for the price of these cabinets, it will be easier for you to understand if it is suitable for your budget or not. That is why you should ask the company if they can help you with free quotes or not. You can also use these quotes to compare it with others before taking a decision.
So, after getting these answers, if you are thinking of choosing us, contact us today.