Custom Kitchen Cabinets in Plymouth, Ann Arbor, South Lyon, Brighton, and Surrounding Areas
With perfect elegance, increased utility, and exceptional value, new custom kitchen cabinets may revolutionize your project. The alternatives are as stunning as they are boundless, with so many bespoke styles and finishes to pick from. Cabinetek serves Plymouth, MI, Ann Arbor, MI, South Lyon, MI, Brighton, MI, Northville, and Farmington Hills custom cabinet design services. Your bathroom and kitchen cabinetry provide you with utility and beauty, from storage to atmosphere. If you're unhappy with the way your home looks and feels, upgrading your cabinets is a great place to start, and we can help. 
Here are the two factors that make our services outstanding: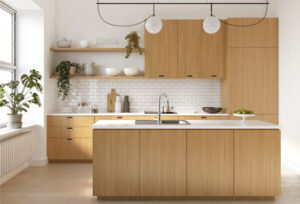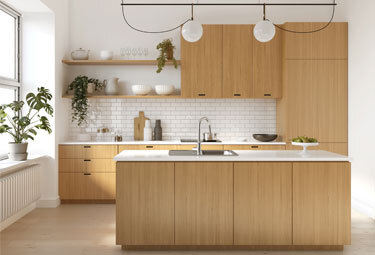 Cabinets from a Factory-Direct Distributor 
Cabinetek eliminates the middleman by selling cabinets direct from trusted manufacturers. We can provide you with an unrivaled assortment of cabinet designs at the greatest prices because of our strong partnerships with premium manufacturers.  
Cost – Through our network of reputable dealers, you can get the best deals on the most beautiful cabinet designs for your house. 
Options – We collaborate with ten reputable manufacturers to provide you with a wide range of bespoke cabinet designs in a variety of styles and materials. 
We offer efficient production and delivery of all our cabinet items due to direct communication with manufacturers. 
Cabinet Design Services 
We assist you in creating appealing and useful rooms that increase the look, feel, and value of your house by blending the knowledge of experienced interior designers at no cost to you. 
Kitchen and bathroom remodeling projects benefit greatly from our cabinet design services. Custom cabinets, as the main point of your living areas, may make or break the design of your home, so make sure you choose something that you love in terms of aesthetic, function, and quality.