Custom Kitchen Cabinets in Plymouth, MI, Ann Arbor, MI, Brighton, MI, and Surrounding Areas
Are you building a kitchen for your house? Kitchens are the heart of every house. It is where your meals are cooked and sometimes even shared together. However, due to our changing lifestyles and sometimes also increased family members, we have to make certain changes in the kitchen. The most important change that you need to bring about in every kitchen from time to time is the storage space. You will notice that there are many essentials in the kitchen that need to be properly organized for greater convenience while cooking. That is why you need to opt for custom kitchen cabinets from time to time. We, at Cabinetek, can be the right choice for you. We are one of the most established and reliable companies which have been in this business for a long time. Right from kitchen and bathroom design to even cabinetry and remodeling services, we can help you with everything. We are known for our sense of professionalism, impeccable designs, and amazing durability. So, if you are from Plymouth, MI, Ann Arbor, MI, South Lyon, MI, Brighton, MI, Northville, or Farmington Hills, then you can opt for us.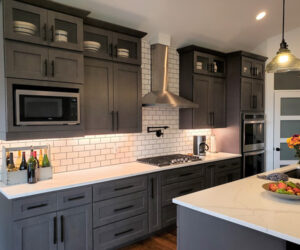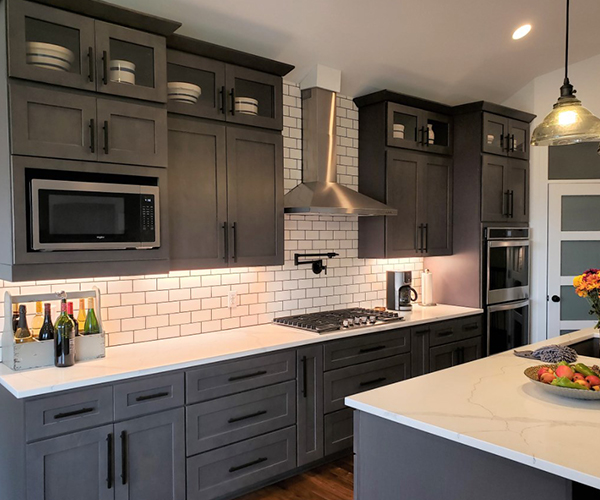 Here, we have put together a few tips for building the right kind of custom kitchen cabinets. Take a look.
The first and foremost thing that you need to keep in mind will be that the kitchen cabinets should be extremely sturdy. And it should be made of materials that are resistant to all the grease and grime it will witness in the kitchen. Kitchen cabinets, therefore, need to be stronger enough to last for a long time.
You need to design your kitchen cabinets in such a manner that it provides you with maximum convenience and great storage options. But at the same time, it should also be aesthetic in nature which goes with the rest of the kitchen interior you have in place. This will add to the overall look and feel of your home and even increase the value of your property.
So, if you want to hire us for your custom kitchen cabinets, contact us today.