Kitchen Cabinet Design in Plymouth, MI, West Bloomfield, Livonia, Novi and Surrounding Areas
Are you building a house and working on your kitchen currently? Every kitchen requires more and more storage space because our lifestyles are changing with changing needs of homeowners. That is why you will have to invest in kitchen cabinets from time to time. You should look for a company to help you with a professional kitchen cabinet design. We, at Cabinetek, can be the right choice for you. We are an established and reliable company which can provide you with various kinds of solutions. Right from sales of cabinetry to kitchen cabinet design and installation, and kitchen and bath remodeling, we can help you with everything. We are known for our high-quality products and creative designs suitable for modern homes. So, if you are based in areas like Plymouth, MI, West Bloomfield, Farmington Hills, Northville, Livonia, or Novi, then you can rely on us without any further hesitation.
Here, we have put together a few factors to check about a company offering you kitchen cabinet design services. Take a look.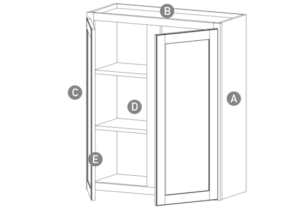 One of the most important things about your kitchen cabinet is it should have a great design. It will make the overall space look more appealing if you have smart designs. It should be modern enough to reflect the taste of modern homeowners and must complement the rest of the kitchen interior.
Designing the cabinetry is essential but you have to make sure that the company offers you rates that are reasonable for you. Try to take quotes from different companies so that you can match them with your budget and then compare these with each other to understand which one is most appropriate for the size of your pockets.
So, if you are thinking of choosing us for designing your kitchen cabinetry, then contact us today.