Kitchen Remodeling in Ann Arbor, MI, Brighton, MI, Pinckney, MI, Plymouth, MI, and Nearby Cities
Has it been a long time that you had renovated your kitchen? There are various kinds of damages that your kitchen might face after some time. Due to the presence of grease and grime winter, it is quite natural that you might have to work on your kitchen. You must hire a professional kitchen remodeling service immediately. We, at Cabinetek, can be the right choice for you. We are one of the most established and reliable companies which have been in this business for a long time now. We can provide you with the sale and installation of kitchen cabinetry along with kitchen and bathroom designing and remodeling services. We are known for our highly professional, dedicated, and customer-oriented approach. So, if you are based in areas like Ann Arbor, MI, Brighton, MI, Hamburg Township, MI, Pinckney, MI, Plymouth, MI, or South Lyon, MI, then you can opt for us.
Here, we have put together a few questions to ask a company offering new kitchen remodeling services. Take a look.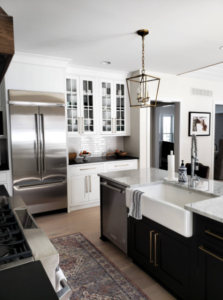 How much time will it take to complete the remodeling process?
You might have some other plans for your house for which you will require all remodeling and renovation work to be completed. Are you might have some personal traveling plans for which you might not have the time to monitor these services. That is why it is better to know how much time this remodeling process will take so that you can make your plans accordingly.
Can you offer free quotes?
If you can get free quotes from the company about the amount that they will charge for the remodeling, it will be easier for you to understand if the company is affordable or not. You can also compare these quotes with others and then use the one that seems most reasonable for you.
So, after getting these answers, if you are thinking of choosing us, contact us today.